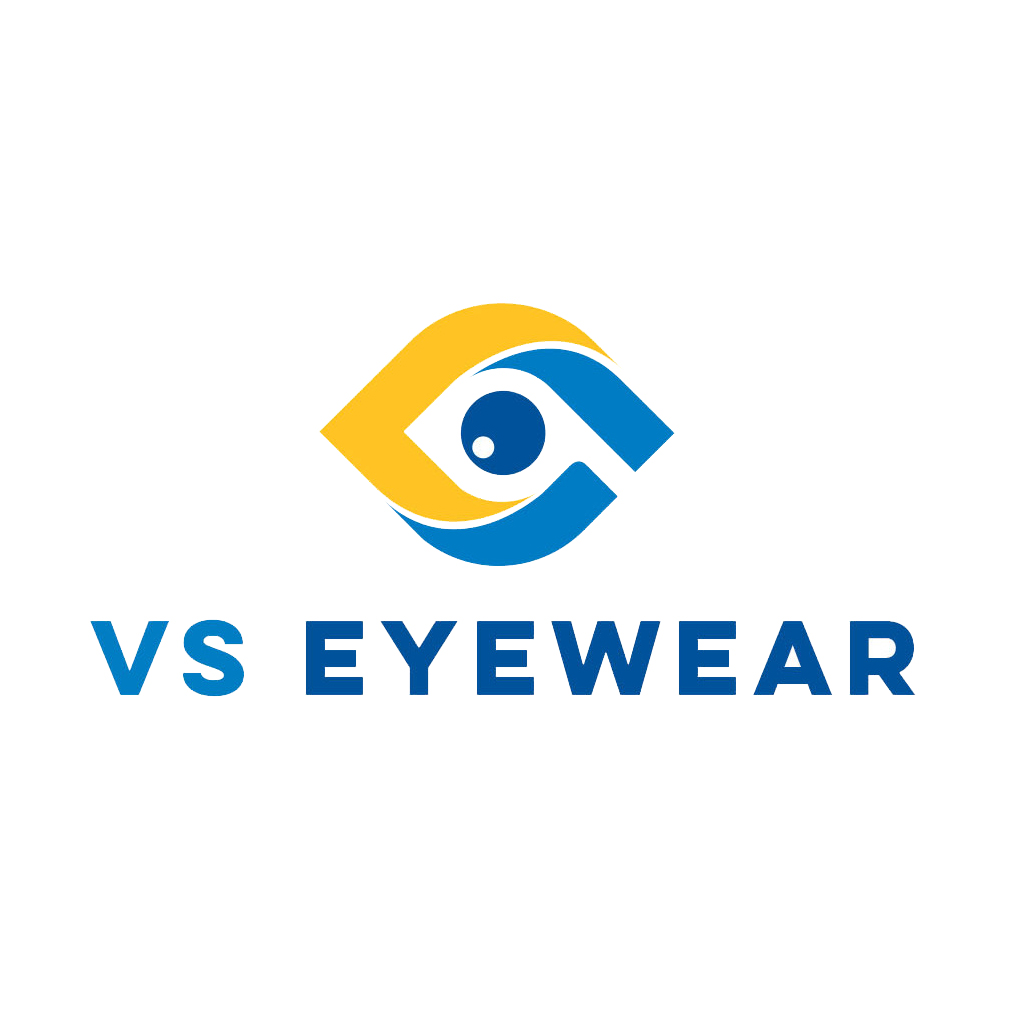 03/27/2023 – Bangor, PA: Working in the medical field has likely taught you the value of taking precautions against radiation exposure. You protect your body from the harmful effects of ionizing radiation by wearing lead aprons, gloves, and thyroid shields. But what about your vision? Do you protect your eyes with radiation protection glasses? Shouldn't you?
Why Do You Need Radiation-Protection Glasses? VS Eyewear Explains
Radiation protection glasses are recommended for radiologists and other medical imaging professionals to use while on the job. Eye exposure to radiation without proper protection not only poses an immediate threat to the eyes but also, over time, may lead to injuries or illnesses that could end a healthcare worker's career.
Protect yourself with some lead glasses
Protecting one's eyes from radiation exposure is essential, and lead glasses are the most effective option. By shielding the eyes with lead glasses, you can protect them from harmful radiation. Radiology professionals are encouraged to protect their eyes by wearing lightweight lead glasses, as recommended by researchers.
A pair of leaded glasses will protect your eyes from radiation by reducing the amount of light that enters your eyes. In order to maximize protection while minimizing weight, the front lens of the eyewear should be at least 0.5mm or 0.6mm Pb. You need pb-side lenses of at least 0.25 mm in thickness. The eyes should be shielded from x-rays from all sides to avoid damage.
Places Where Radiation-Protective Eyewear Is Necessary
Workers in the healthcare industry can still be exposed to X-rays even if they are not directly in the beam's path because X-ray particles can scatter in multiple directions. So, if you work in a medical imaging setting like interventional radiology, an operating room, or a cardiac cath lab, it is very important to wear glasses that protect your eyes from radiation. For all of your shielding needs, VS Eyewear has the Model RK2 Radiation Goggle.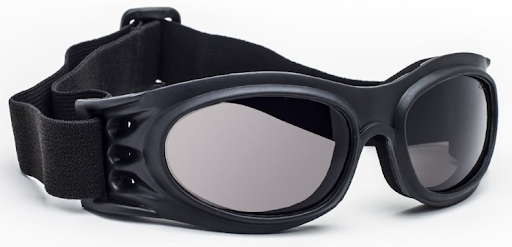 The Phillips Model RK2 radiation protective goggles are equipped with neoprene foam that shields against splashes and sweat and vented side ports that keep them from fogging up. The flame-resistant elastic headband can be tightened or loosened to make a comfortable fit, and the large lens pocket lets you see as much as possible. The large lens pocket and adjustable, flame-resistant headband provide excellent peripheral vision.
How to Pick the Right Pair of Radiation Goggles
Choosing the best radiation protection glasses involves a number of considerations. It is important to evaluate the safety features of your lead glasses or prescription lead glasses. Additionally, you should wear glasses that provide adequate coverage, are easy to wear, and fit snugly. It's important to think about how your nose and under-eye areas will feel with different frames. The glasses may not be comfortable for all-day use if the pressure is too high.
VS Eyewear offers the highest standard in radiation glasses.
Over the course of many years, VS Eyewear has been a trusted source for people in need of glasses or contact lenses. They are the go-to resource for high-quality, budget-friendly eyewear on the web.
Radiation Lead Glasses Oakley Gascan

Oakley Gascan Radiation Eyewear features a wraparound frame and prescription lenses. In this case, they have the Oakley Lead Glasses Gascan, which feature a lightweight O-Matter frame and are therefore suitable for all-day wear. Moreover, the radiation-reducing lenses are made of distortion-free SF-6 Schott glass lenses and provide protection equivalent to 0.75mm Pb. There are three different finishes for the Oakley Gascan radiation safety glasses: polished black, matte black, and matte olive camo.
Radiation Safety Glasses Model Q100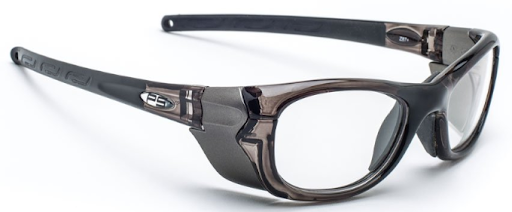 Phillips' Model RG-Q100 radiation goggles use TR-90 nylon, a material known for its durability and adaptability, to provide maximum protection. These sunglasses have a wraparound design and are both lightweight and durable, with removable leaded side shields. The saddle bridge nose pad and rubberized temple arms ensure a snug and comfortable fit. The lenses in this product are their standard high-quality, distortion-free SF-6 Schott glass radiation-reducing lenses at a lead equivalent of 0.75mm.
Radiation Safety Glasses-Model 1205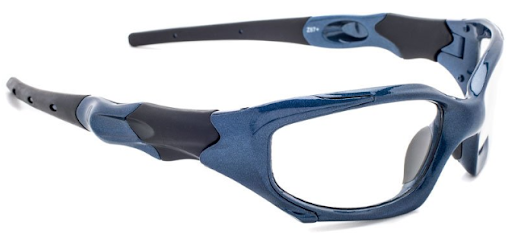 The wraparound frame of the Phillips Model RG-1205 radiation protective glasses is made from durable TR-90 nylon, but it still looks great. The 8-base wraparound lenses offer complete protection around the eye, and the rubberized soft-grip temple bars ensure a comfortable fit. The lenses in these glasses are the standard high quality, distortion-free SF-6 Schott glass radiation-reducing lenses with a.75mm lead equivalence. Medium and large-sized heads will find the Phillips Model 1205 X-ray safety glasses to be the most comfortable fit.
Radiographers need appropriate radiation safety glasses whether they work in a hospital, dental office, or X-ray laboratory. This protects both your patients and you. To learn more about our high-quality radiation glasses, please contact us at VS Eyewear or call 1-877-872-5780 (in the United States) or 1-484-546-0029 (outside the United States). Our highly trained customer service representatives and in-house optometrists can help you through your eyewear journey online.
About Us: VS Eyewear offers a broad selection of products to our industrial users such as Prescription Safety Glasses, Radiation Protection Glasses, Welding Safety Glasses, Laser Safety Glasses, and Glass Working supplies. For our consumer customer base, we offer the latest fashions and styles in computer glasses, night driving glasses, and sunglasses. Most Prescription glasses are available in a variety of lens materials including Glass. VS Eyewear is an international leader in eyeglass sales and we offer a huge selection of brands at prices that can't be beaten. As an authorized dealer of major industrial, designer, and brand-name eyewear, we guarantee that our optical products are high-quality, authentic, and backed by a full manufacturer's warranty. Find high-quality eyewear that matches your look, lifestyle, and budget.
Like us: https://www.facebook.com/vseyewear/
Follow us: https://www.instagram.com/VS_Eyewear/
Retweet us: https://twitter.com/VSEyewear
Contact Detail:
Company Name: VS Eyewear
Contact Person: Media Relations
Email: Send Email
Address: 26 Broadway, Bangor
State: Pennsylvania, 18013
Country: United States
Website Url: https://vseyewear.com


Source: www.PRExhibition.com