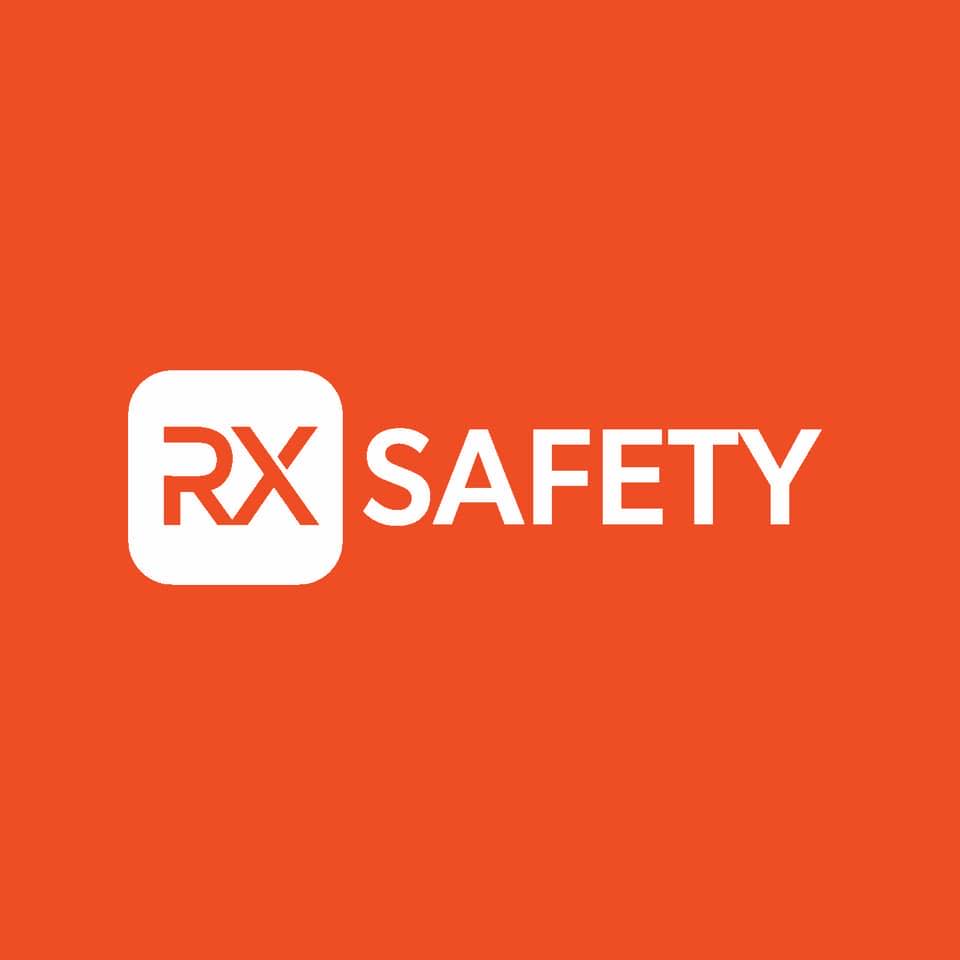 12/27/2022 – Middlesex, NJ: To answer the question if you need to have safety glasses for shooting, the answer should always be yes. You want to have protective frames and lenses when you're outdoors or even in shooting ranges. Any type of error can be exacerbated without having those safety glasses on your face at the time of the incident.
Now the question begs whether you should get yellow lens safety glasses or clear safety glasses. The answer here is it depends, and it may be a good idea to have both options. Safety glasses with yellow lenses are an optimal choice when you want to make the environment appear brighter. This could be in low-lighting situations, and at the same time will help to improve the contrast and your depth perception, helping you hit the mark every time.
Now with that said, there are a few instances where yellow lens safety glasses may not be as effective. These are on extremely bright days outdoors, where the sun can compound the effects, and when you need to consider color recognition, which is a rare occurrence. So let's take a closer inspection at some of our best options for shooting glasses.
Wiley X Saber

The Wiley X Saber Prescription Sunglasses are an excellent option that use prescription inserts and come in bundles with multiple lens color options in clear, light rust, pale yellow, and smoke gray. That means you can buy the package and have all the options available with their T-Shell™ lens coating that offers UVA/UVB protection, optimal clarity, and scratch resistance.
The lenses are Shatterproof Selenite™ polycarbonate which translates to meeting not only ANSI Z87.1 specifications but also MIL-PRF-32432(GL) ballistic ratings. Of course, it's Wiley X meaning there's a comfortable and flexible nose piece as well as a foam insert to maintain that level of comfort all day. It's built to meet a wide range of face sizes as well.
Geardo Safety Glasses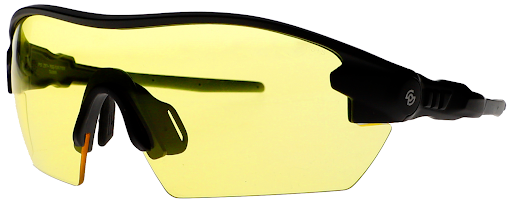 Another option that comes with prescription inserts is the Geardo Safety Glasses, which are excellent for safety glasses with yellow lenses. They also come in gray, orange, or clear-colored lens options. These provide ANSI Z87+ rating against high impact and are semi-rimless, with the frame being made of TR-90 Nylon, making them extremely lightweight but still providing an excellent adjustable tight fit with the rubberized nose pads and temple bars.
ESS Crossbow One Ballistic Eyeshield

The final option we're going to look at is the ESS Crossbow One. While the style options are limited to one with a black semi-rimless frame, the lenses are interchangeable, with one of the options being yellow lens safety glasses. These also meet rigorous MIL-PRF-32432 ballistic safety standards and also ANSI Z87.1 protective ratings.
They may seem minimalist, but they come with a design to ensure maximum comfort without any pressure point areas. These are great for both those low light days as well as the overly bright days of shooting outdoors, as you can always swap out the lenses as you need to. Feel free to call at 732-356-1493 or email at service@rx-safety.com.
About Us:
Rx Safety is an American manufacturer of affordable prescription safety glasses and performance eyewear. A family-owned and operated business, with a state-of-the-art digital ophthalmic lab and the online store providing affordable, top-of-the-line prescription safety glasses, sunglasses, and performance eyewear on the market. All the safety glasses always meet or exceed the ANSI Z87+ standards for high impact, to be safe and secure while working in any kind of hazardous environment. Besides standard safety glasses, we offer a broad selection of prescription shooting and tactical glasses, prescription youth sports glasses, fishing, and motorcycle glasses designed and tested to meet our high standards. As an authorized distributor of Wiley X, Bobster, ESS, and BodySpecs, Rx-Safety.com offers a full line of prescription safety glasses straight from the manufacturer at wholesale prices.
Like us: https://www.facebook.com/RxSafety/
Follow us: https://www.instagram.com/rx_safety/
Subscribe us: https://www.youtube.com/user/RXSafetyVideos/
Retweet us: https://twitter.com/RXSafetyEyewear/
Contact Detail:
Company Name: RX Safety Glasses
Contact Person: Ryan Phillips
Email: Send Email
Address: 123 Lincoln Blvd, Middlesex
State: NJ 08846
Country: United States
Website Url: https://rx-safety.com/


Source: www.PRExhibition.com