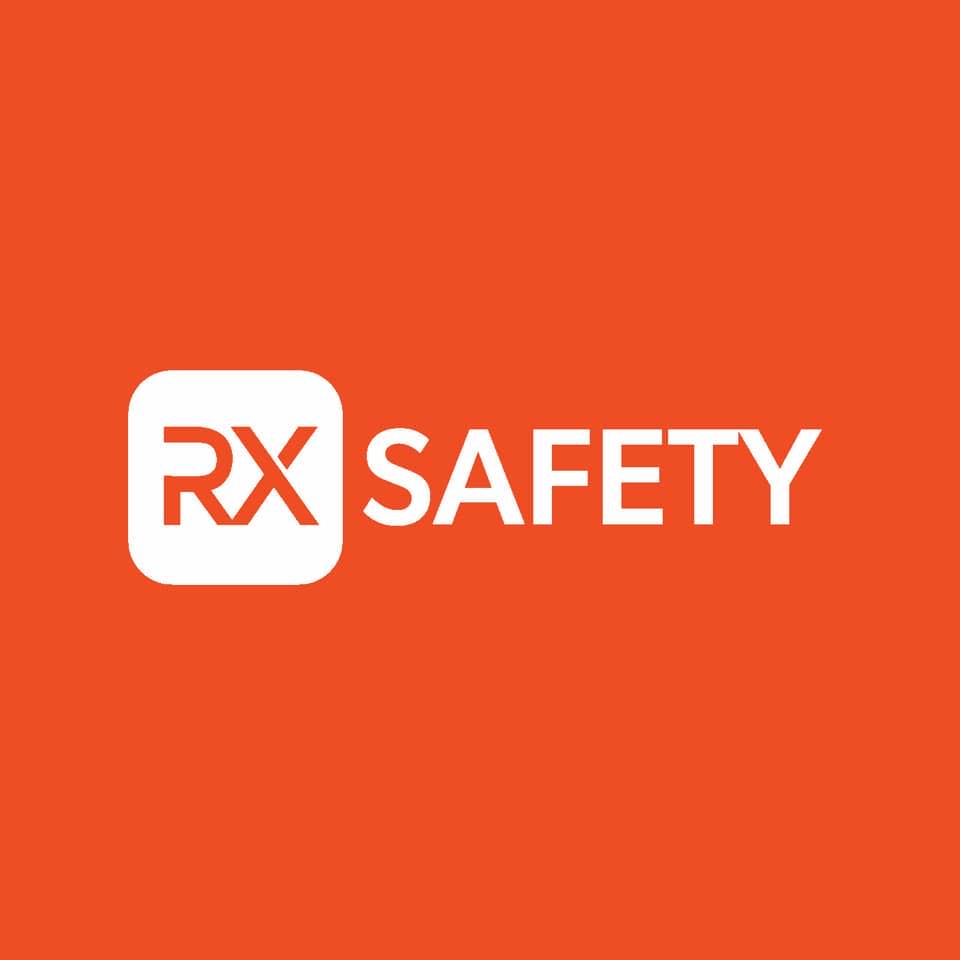 01/25/2022 – Middlesex, NJ: Finding top quality motorcycle glasses can be a bit overwhelming if you're not sure where to start looking. Many brands can offer cool-looking glasses, but if you have a prescription, you want to make sure you're both stylish and accommodated while out on the road.
Don't worry, we have just the right solution for you. In fact, at RX Safety, there is a wide range of motorcycle glasses offered. Not only is the company dedicated to carrying high quality frames, but they have consistently done so at affordable prices. This allows top quality to be accessible to all.
So let's talk about it.
Keep scrolling to learn more about the best prescription motorcycle sunglasses available and a little about the brands that carry them.
Top 3 motorcycle sunglasses
RX Safety's collection of motorcycle glasses was designed with great focus on protecting the biker at all times, considering weather conditions, comfort and style.
Wiley X Romer 3

Established over 30 years ago, Wiley X is a family-owned company that was founded by U.S. Veteran Myles Freeman Sr. This company makes gear for the harshest environments, with a determination of innovation as one of their highest priorities.
The Wiley X Romer 3's are sleek, black frames that are perfect for conditions where it is hazy or overcast.
They have many features including glare reduction and night vision, as well as being prescription ready. They also feature an anti-scratch coating, protecting you from the harshest conditions, and come in several select frame and lens options for your personal style.
ANSI certified, these glasses are sure to keep you protected while out on the road.
7Eye Chubasco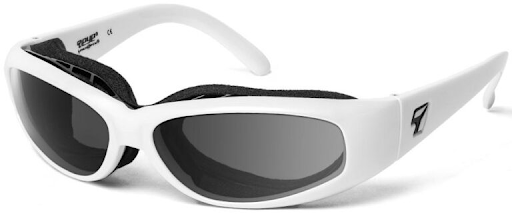 7Eye is one of the most popular brands around the motorcycle industry. They specialize in manufacturing and distributing specialty safety sunglasses, with a mission of dedication to their customers from various active lifestyles.
The 7Eye Chubasco Prescription Sunglasses are stylish as well as being super comfortable and durable. They are a wraparound frame that comes in several selection styles and are prescription available as well.
Some features from these glasses include a foam gasket with filtered vents, which reduce fogging, and 100% UVA/UVB protection, which promotes eye health and can keep your eyes from straining while on the road.
Oakley SI Ballistic Shocktube™ Sunglasses

One of the dominant players in protective athletic eyewear, Oakland Standard Issue strives to provide unmeasured optical clarity while maintaining high levels of protection for its customers. They strive to embody innovation, ensuring advanced optical solutions for those who need it the most.
Oakley SI Ballistic Shocktube™ Sunglasses offer a sheek look while offering optimum comfort and protection.
These glasses feature an Unobtanium™ nosepiece that provides ultimate comfort while also making the frame suitable for wet environments. They also have O-Matter™ stress-resistant material, perfect for all-day wear.
With replaceable lenses that provide optical clarity, they are both ANSI and military approved, and have rigorous standards that help it provide ultimate protection. With these sunglasses, you can ensure great quality while also enjoying the open road.
RX Safety carries a multiple of reputable brands that provides comfortable and protective styles, including sunglasses for motorcycle riders. These glasses we've highlighted above are not only stylish, but they provide many features that will provide protection and comfort as you journey through the open road.
At RX Safety, we have in-house opticians who would love to help you with any questions you may have concerning the styles recommended in this article. Feel free to reach out to us–we'd love to hear from you.
Inquire online or simply give us a call–we're happy to assist you.
About Us:
Rx Safety is an American manufacturer of affordable prescription safety glasses and performance eyewear. A family-owned and operated business, with a state-of-the-art digital ophthalmic lab and the online store providing affordable, top-of-the-line prescription safety glasses, sunglasses and performance eyewear on the market. All the safety glasses always meet or exceed the ANSI Z87+ standards for high impact, to be safe and secure while working in any kind of hazardous environment. Besides standard safety glasses, we offer a broad selection of prescription shooting and tactical glasses, prescription youth sports glasses, fishing and motorcycle glasses designed and tested to meet our high standards. As an authorized distributor of Wiley X, Bobster, ESS, and BodySpecs, Rx-Safety.com offers a full line of prescription safety glasses straight from the manufacturer at wholesale prices. Feel free to call at 732-356-1493 or email at service@rx-safety.com.
Like us: https://www.facebook.com/RxSafety/
Follow us: https://www.instagram.com/rx_safety/
Subscribe us: https://www.youtube.com/user/RXSafetyVideos/
Retweet us: https://twitter.com/RXSafetyEyewear/
Contact Detail:
Company Name: RX Safety Glasses
Contact Person: Ryan Phillips
Email: Send Email
Address: 123 Lincoln Blvd, Middlesex
State: NJ 08846
Country: United States
Website Url: https://rx-safety.com/

Source: www.PRExhibition.com