12/27/2022 – Middlesex, NJ: Complying with OSHA standards makes sure that the overall workspace is safe and secure for everyone involved. Yet this governmental department has a variety of requirements to comply with that go from having the right signage to ensuring that the workforce is wearing OSHA-approved safety glasses.
Yet keep in mind that OSHA doesn't actually give out safety specifications and relies on the American National Standards Institute to give out the ratings that it would then approve. This is, of course, the ANSI Z87+ rating being stated on the safety glasses OSHA approved. So they can also help to make OSHA-approved prescription safety glasses as long as they have that minimum standard.
The standard itself helps to protect against regular dirt and debris and small amounts of glass, wood, or metal that may come flying toward you.
Geardo Safety Glasses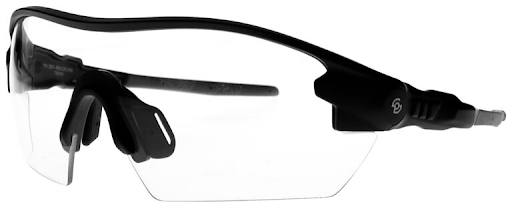 What's great about these safety glasses being OSHA-approved is that they allow you to get one of the four lens options such as gray, clear, orange, and yellow, and they come with an attachable pair of prescription glasses that go on the inside of the frame. This helps to give you those color options but still has them act as OSHA-approved prescription safety glasses. This comes from its ANSI Z87+ high impact and high-velocity ratings.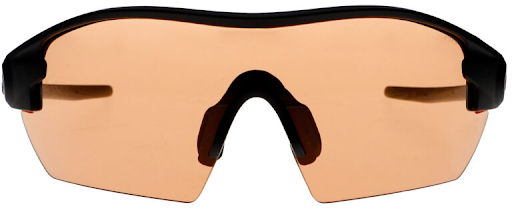 The Geardo Safety Glasses also are extremely lightweight, first due to their durable TR-90 Nylon construction and also due to them being semi-rimless. They're also perfect for the shooting range and come with rubberized temple guards and nose pads for comfort and the right fit.
Prescription Safety Glasses T9603

Not only are the Prescription Safety Glasses T9603 OSHA-approved with their ANSI Z87-2+ rating, but they also come rated against dust at levels D3/D4/D5. This means added protection against splash, dust, and, finally, fine dust. This is possible due to the silicone gasket that's removable and easy to clean.

Their rectangular shape is perfect for high-level prescriptions, making them a clear choice for many looking for OSHA-approved prescription safety glasses. You get durability and comfort from the TR-90 nylon construction material and are able to select either from a black with clear design or an orange with clear design.
Cat Planer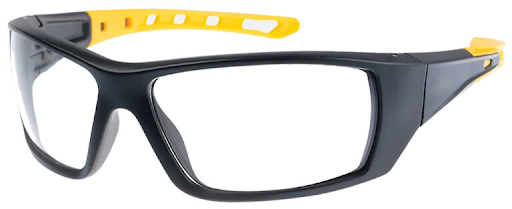 The final option that would easily be OSHA-approved safety glasses are the Cat Planer Safety Glasses. This comes with multiple ratings such as ANSI Z87.1-200, EN166, and CSA Z94.3 standards and showcases its durability with how much testing it has gone through. The lenses themselves have both anti-fog and anti-scratch coating. In addition, the frame is quite thick to help withstand the impact and velocity.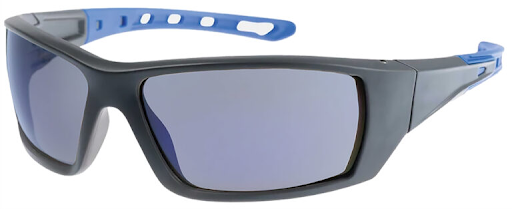 Color options are Clear, Blue Mirror, Red/Smoke, and Yellow/Smoke. You cannot get a more robust set of frames than these that fit those heads that are medium to large in size.
Don't forget about prescriptions
At RX Safety, you don't need to just buy the frame; you can buy and customize your prescriptions online, as well as select your choice of lenses, as long as you know your prescription. This helps to turn OSHA-approved safety glasses into OHSA-approved prescription safety glasses. Feel free to call at 732-356-1493 or email at service@rx-safety.com.
About Us:
Rx Safety is an American manufacturer of affordable prescription safety glasses and performance eyewear. A family-owned and operated business, with a state-of-the-art digital ophthalmic lab and the online store providing affordable, top-of-the-line prescription safety glasses, sunglasses, and performance eyewear on the market. All the safety glasses always meet or exceed the ANSI Z87+ standards for high impact, to be safe and secure while working in any kind of hazardous environment. Besides standard safety glasses, we offer a broad selection of prescription shooting and tactical glasses, prescription youth sports glasses, fishing, and motorcycle glasses designed and tested to meet our high standards. As an authorized distributor of Wiley X, Bobster, ESS, and BodySpecs, Rx-Safety.com offers a full line of prescription safety glasses straight from the manufacturer at wholesale prices.
Like us: https://www.facebook.com/RxSafety/
Follow us: https://www.instagram.com/rx_safety/
Subscribe us: https://www.youtube.com/user/RXSafetyVideos/
Retweet us: https://twitter.com/RXSafetyEyewear/
Contact Detail:
Company Name: RX Safety Glasses
Contact Person: Ryan Phillips
Email: Send Email
Address: 123 Lincoln Blvd, Middlesex
State: NJ 08846
Country: United States
Website Url: https://rx-safety.com/


Source: www.PRExhibition.com