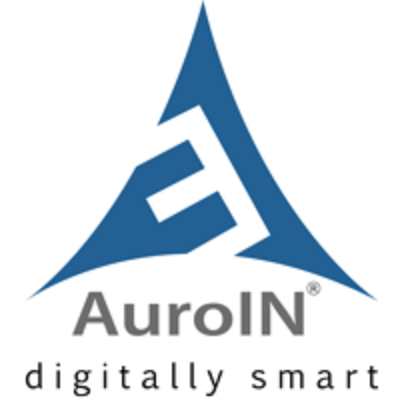 Oct 27, 2022 – New York City, NY – Every digital marketing campaign has three key stakeholders: the website, the client, and the digital marketing agency. Of these, the client is by far the most important of the three. Even though an SEO company is ultimately responsible for how well a campaign does, getting feedback from the customer is extremely helpful. Even a minimal effort on the part of the customer can have a significant impact on the number of sales leads or the amount of online revenue. From their many years of managing SEO campaigns, AuroIN has compiled a list of qualities that make for excellent clients.
1. Excellent customers always make sure they understand everything. When a client is knowledgeable, a teamwork-based strategy for search engine optimization and online advertising becomes successful. Inquisitive customers who want to know more about search engine optimization are always welcome. The more you know, the more insightful your questions will be, and the more you'll be able to help your marketing agency think of unique approaches.
2. The best clients provide candid feedback, both quickly and frequently. Your SEO company may feel that they are performing exceptionally well, but positive feedback from the client can really boost their confidence and help them feel even better about their work. The client should never feel hesitant about sharing their thoughts and opinions regarding the success of the campaign, and they should share those thoughts and opinions freely. If there are problems, finding solutions to them as soon as possible is preferable to waiting until they have grown into more significant problems.
3. Excellent customers are quick to give their approval. To rank well in search engines, most of your time will be spent developing useful content, both for your website and to share with other sites. Quick approvals are essential for maintaining the quickest possible pace in campaigning. Getting content published, which is important for gaining links and increasing domain authority, can be delayed by weeks or even months if approvals are slow to come through. In the meantime, it's possible that the rankings won't change much at all.
4. The most successful customers are masters at converting organic traffic into paid revenue. What happens to organic traffic once it reaches the client's website is an extremely important factor in the success of an SEO campaign, but an SEO agency has very little control over this aspect of the process.
5. Your SEO firm should make it easy for site visitors to get in touch with you via a contact form or by phone if that is the goal of your lead generation campaign. However, once a lead has been created, it is the client's responsibility to ensure a smooth transfer of that data to the sales department.
6. If this is an online store, the SEO firm should make sure that customers can make purchases without any problems. The client is responsible for facilitating delivery once the order has been placed.
7. Excellent customers always show great patience. Customers who demand instant gratification from their SEO efforts have every right to do so. Problems arise, however, when people have different ideas about what constitutes "quickly." These divergent points of view can arise externally, between the client and the agency, or internally, between members of the client's leadership team. In any case, it's important to remember that every business has a different SEO baseline from which to work, and that this difference can have a significant impact on the rate at which a campaign gains traction. A campaign that has the potential to be highly successful can easily be derailed if its participants give up too soon or change their strategy too soon. When it comes to SEO, patience is rewarded.
For any campaign to judge its success, the bare minimum time required is 90 days, and good clients know this and allow the time for their SEO agency to create a strategy and act on it with their own expertise. The success of an online business depends on a successful digital marketing campaign, and AuroIN is one of the top-rated digital marketing agencies in NYC that can help you run a successful SEO campaign for your business.
Contact our team today to schedule a free strategy session in which we will show you exactly what type of content you should be creating and why. Visit https://auroin.com/request-a-quote/ to request a no obligation quote. Feel free to call +1 315-533-1323 or email sales@auroin.com
About AuroIN: AuroIN is one of the top SEO companies in the USA with a team of highly skilled SEO and content creators. Making businesses successful has been the primary goal of AuroIN, and 3000+ customers have benefited from their Digital Marketing services since 2000.
Like Us: https://business.facebook.com/AuroIN
Subscribe Video: https://www.youtube.com/user/auroin
Retweet us: https://twitter.com/auroin
Contact Detail:
Company Name: AuroIN LLC
Contact Person: Media Relations
Email: Send Email
Address: 285 Fulton Street, Suite 8500
City: New York
State: NY – 10007
Country: United States
Website Url: https://auroin.com/contact/


Source: www.PRExhibition.com