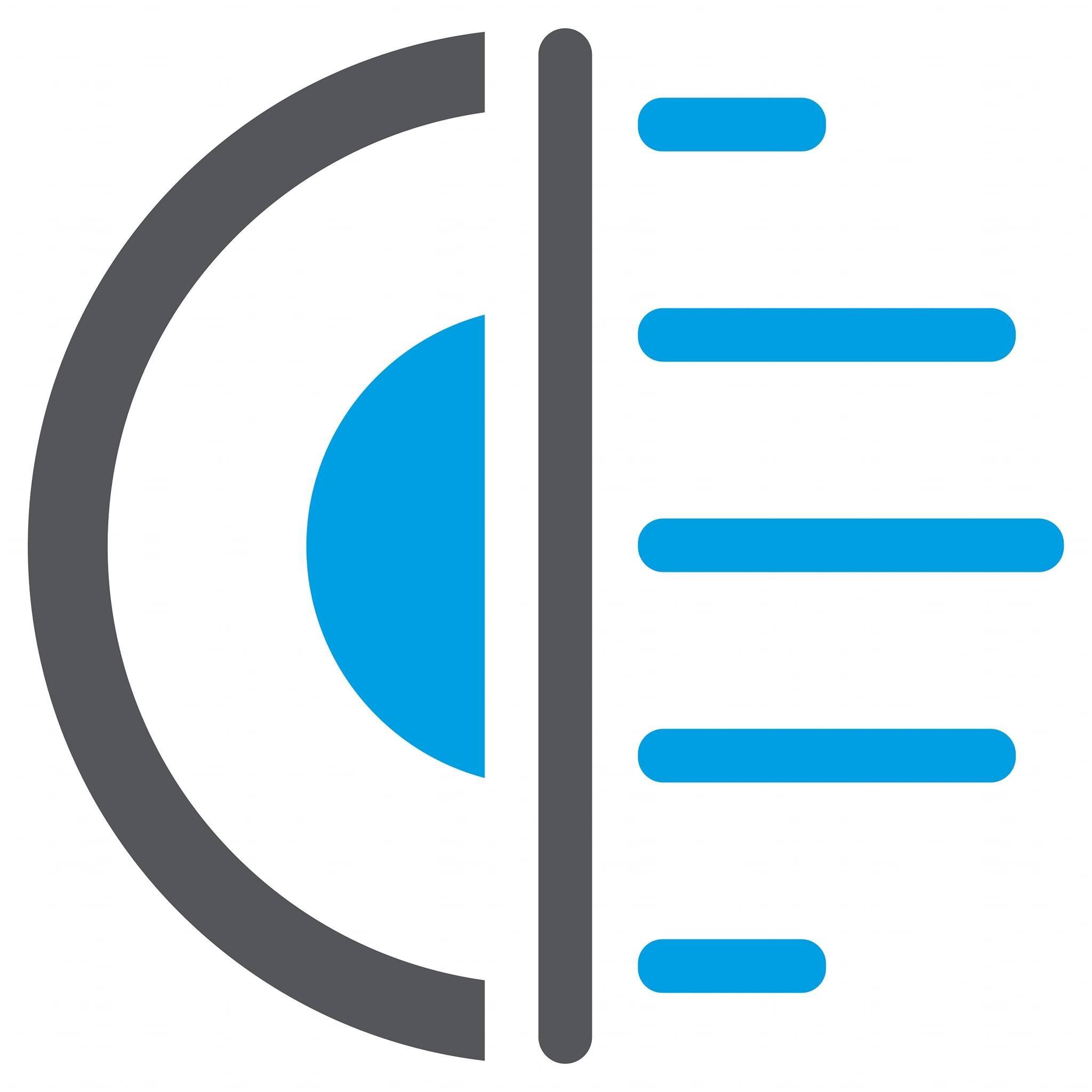 07/19/2022 – Belfast, Northern Ireland, UK: You might think to yourself that getting polarized sunglasses is just to look extremely cool and are not an everyday option. Maybe you think they're reserved for Tour de France cyclists that are trying to match their outfits.
However, polarized lenses are some of the most protective sun filtering options out there. They're also not restricted if you have a prescription and can be made to become prescription polarized sunglasses.
One of the best places to have polarized sunglasses is out on the open water when you're fishing during the daytime. The sunlight reflection from the water can be excessively sharp and can cause blinding pain that even sometimes normal sunglasses cannot protect us from. The polarization helps dissipate this effect, making this an excellent choice for anyone out for the day on the open water.
Wiley X Tide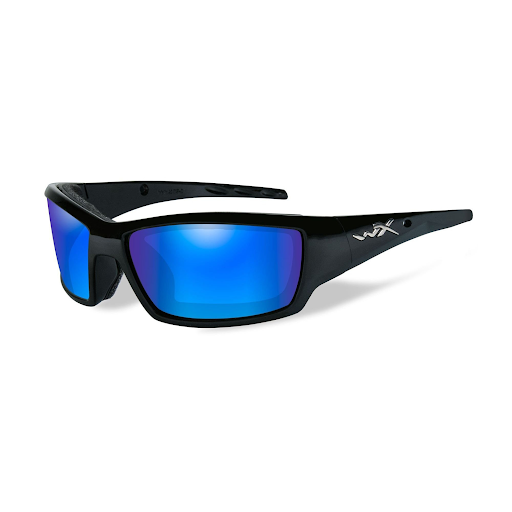 Wiley is always associated with being a high-quality brand, and the Wiley X Tide is no exception. When you're looking for prescription options, there are the Matte Black and Hickory Brown frames, with both of them having polarized lenses that can take heavy prescriptions.
They also have a removable facial cavity that protects them from dust, debris, and even wind. With their signature wraparound style, they're able to have a nice protective fit to stay on all day long to keep you protected in style. The Wiley X Tide also comes with ANSI Z87.1 high impact protection rating.
Wiley X Saint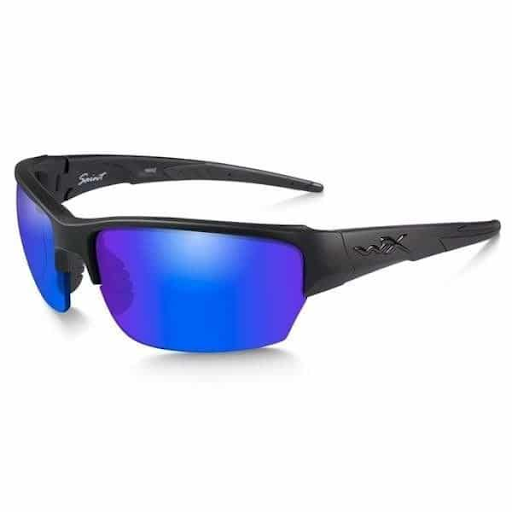 Not only can you get these with Polarized Blue Mirror lenses, the Wiley X Saint doubles as one of our most protective options out there. They are rated with MIL-PRF-32432 ballistic standard protection, making them great for fishing and highly intensive combat zones.
They are semi-rimmed and can also come with Shatterproof Selenite™ lenses, offering that Military-rated protection. Again, they come with a snug wraparound style. They also have extra strong temples and nose bridges that will stand all the sweat and heat that can be put on them and keep your Wiley X Saint glasses on them.
ESS Credence™ Sunglasses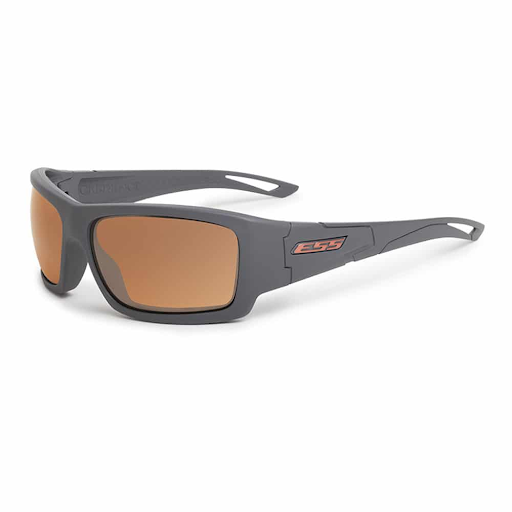 We step away from a Wiley option for the final one, but that doesn't mean these are any less great with their polarized options. These come with copper polarized lenses and a grey frame to provide traditional coloring in prescription safety glasses. Not only will you be able to have 100% UV protection wearing these while fishing they come with numerous safety standards.
Whether it's ANSI Z87 + high impact and high-velocity protection or MIL-PRF-32432 ballistic protection, you won't have to worry about anything getting through, even when doing something as calming as a fishing trip. So grab yourself these Credence™ Sunglasses today.
As always, whenever you order through us with Safety Protection Glasses, we'll handle the rest if you know your prescription. So forget thinking you aren't able to get prescription polarized lenses and grab yourself one of our stylish and protective pairs today and keep yourself safe at all times. Get in touch at info@safetyprotectionglasses.com or call +44 2890 994 190 if you've any queries.
About Us: Safety Protection Glasses, is your number one source for safety glasses. Safety Protection Glasses carries a wide variety of protective eyewear including; Laser Safety Glasses, Radiation Safety Glasses, X-ray glasses, Glassworking eyewear, Welding safety glasses, General safety, and Prescription eyewear. Safety Protection Glasses are one of the UK's largest safety protection glasses manufacturers partnered with Phillips Safety Products, we operate as their European partner. Using quality CNC edging facilities, we can offer the highest quality prescriptions in a variety of frames. We're dedicated to giving you the very best lenses and range of frames for your sector, with a focus on safety, dependability, and customer service.
Like us: https://www.facebook.com/SafetyProtectionGlasses/
Follow us: https://www.instagram.com/safetyprotectionglasses/ and https://www.pinterest.co.uk/SPGGlasses/
Subscribe us: https://www.youtube.com/channel/UC0J43ilfsQruKIOxqMQc0Gw/videos
Contact Detail:
Company Name: Safety Protection Glasses
Contact Person: Ryan Phillips
Email: Send Email
Phone No: +44 2890 994 190
Address: Unit 11, Agnes Street Industrial Estate, Belfast, BT13 1GB
State: Northern Ireland
Country: United Kingdom
Website Url: https://safetyprotectionglasses.com/

Source: www.PRExhibition.com