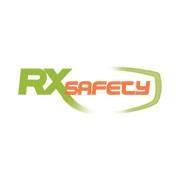 01/13/2022 – Middlesex, NJ: In recent times, more and more women have stepped into industrial roles. In fact, women are taking on traditionally male dominated roles more than ever, proving they are more than capable to be a part of the workforce. This increase in jobs held by females is not just in industrial roles. Women are taking over jobs in more medical, military, scientific, and industrial roles than ever before. Women comprised 30% of trade jobs in 2020. The feminine workforce increases daily. With this increase comes adjustments to ensure that the safety gear is ideal for all users in all segments.
Women who work in hazardous environments need the same level of safety precautions and safety gear. Women are more preoccupied with getting the best safety gear than ever before. Safety gear or PPE for hazardous jobs can include hard hats, padding, and more. The company RX-Safety dedicates itself to providing women in the workforce with high quality optical safety gear. RX-Safety has a line of prescription safety glasses with women in the workforce specifically in mind. This line of women's safety glasses, sunglasses, and goggles keep comfort, safety, and style in mind. With RX-Safety, women can find a pair of glasses that looks good on them, and protects them at the same time.
RX-Safety's prescription safety glasses are ANSI Z87+ for optimal impact protection. ANSI Z87+ certification means that your safety glasses have been rated by the American National Standards Institute (ANSI) to meet the high-velocity eyewear impact requirements. The RX-Safety women's collection is also made of high-quality materials such as TR-90 Nylon and metal. This keeps them lightweight, comfortable, and perfect for all day use on the job. They also come in a wealth of style options, allowing the women who wear them to display their own unique personal style. Additionally, the customer can add their own personal prescription to the safety glasses, and add custom lens coatings.
Check out the below examples of RX-Safety's women's safety glasses collection, and shop RX-Safety.com today!
Prescription Safety Glasses T9730

Throughout the history of glasses, cat eyes have been an iconic, fun silhouette. This pair of eyeglasses combines vintage fashion with ultimate safety. They are also available with integrated side shields for additional protection. These prescription safety glasses also feature rubberized and adjustable nose pads for extra comfort. Available in black with white, black with teal and tortoise, these glasses help to reflect unique style with ANSI rated protection.
Prescription Safety Glasses T9559

If you're looking for a pair of women's safety glasses with a wider field of protection, these glasses may be the ones for you. They come in a sleek two-toned color scheme with multiple color options available. The T9559 safety glasses are prescription available and also feature silicone nose pads, rubberized temple bars, and removable foam support on top of the glasses for a comfortable fit. The T9559 prescription safety glasses for women are also made from TR-90 nylon for durability.
Prescription Safety Glasses T9538S

These glasses are perfect for the female worker looking for her glasses to be as lightweight as possible. These square glasses are rectangular and stylish in three color schemes. These safety glasses are prescription available and also feature removable side shields for additional protection and comfort. They provide all day comfort and protection while you work with ANSI certification.
Inquire online or simply give us a call–we're happy to assist you.
About Us:
Rx Safety is an American manufacturer of affordable prescription safety glasses and performance eyewear. A family-owned and operated business, with a state-of-the-art digital ophthalmic lab and the online store providing affordable, top-of-the-line prescription safety glasses, sunglasses and performance eyewear on the market. All the safety glasses always meet or exceed the ANSI Z87+ standards for high impact, to be safe and secure while working in any kind of hazardous environment. Besides standard safety glasses, we offer a broad selection of prescription shooting and tactical glasses, prescription youth sports glasses, fishing and motorcycle glasses designed and tested to meet our high standards. As an authorized distributor of Wiley X, Bobster, ESS, and BodySpecs, Rx-Safety.com offers a full line of prescription safety glasses straight from the manufacturer at wholesale prices. Feel free to call at 732-356-1493 or email at service@rx-safety.com.
Like us: https://www.facebook.com/RxSafety/
Follow us: https://www.instagram.com/rx_safety/
Subscribe us: https://www.youtube.com/user/RXSafetyVideos/
Retweet us: https://twitter.com/RXSafetyEyewear/
Contact Detail:
Company Name: RX Safety Glasses
Contact Person: Ryan Phillips
Email: Send Email
Address: 123 Lincoln Blvd, Middlesex
State: NJ 08846
Country: United States
Website Url: https://rx-safety.com/


Source: www.PRExhibition.com