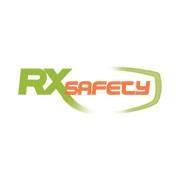 01/13/2022 – Middlesex, NJ: Wearing prescription eyewear shouldn't come at the expense of style. In fact, quality eyewear should make you both look and feel great.
RX Safety is excited to announce it's sophisticated line of prescription eyewear for men–the Fossil Collection. In this elite collection, you will find glasses that will compliment one's style for many occasions. So whether at work, lounging around at home, or on an outing with family and friends, you can look stylish with these well-crafted designs.
This tailored collection is unique as it was designed with the inspiration of classic American styles, combined with forward-thinking elements. The best of both worlds, these glasses are more than just standard eyewear–they revolutionize innovation to create the trends of the times.
Before we highlight some of our staples, we'd like to note the technological advantage of this line. In fact, though they are highly stylish, all designs feature a lightweight component that provides comfortability and versatility. You no longer have to sit in long periods of discomfort or readjust your glasses every minute of the hour–these glasses were designed with quality materials to bring extreme comfortability to men of every stature.
So whether oval, rectangular, or round, this collection is very versatile and will give you a variety of options to choose from. You also have an option of choosing between full rim and semi-rimless metal looks, which add a high-level of sophistication with each wear. Designed with extra precision, we even have durable plastic glasses that offer polished looks as well. Simply put, with our collection, you will have a variety of materials and styles that will compliment any look.
That being said, let's take a look at some of the featured glasses in our elite collection.
Fossil 6091 Eyeglasses

Fossil 6091 Eyeglasses would be a sure staple in any collection and would undoubtedly complete any style. They are clear, rectangular glasses, made from durable plastic that provides outstanding longevity. These frames also come with adjustable nose pads for an extra level of comfort. Coming in the select color Transparent Grey, they are full-rim and extremely versatile.
Fossil 7118 Eyeglasses

Another staple comes from our metal frames designs.They are the classic Fossil 7118 Eyeglasses. They feature a rectangular frame and are full-rim, perfect for any style. They also have adjustable nose pads so that you can experience comfort and ease while wearing them. You can get this select style in the select Semi Matte Dark Ruthenium color.
Fossil Trey Eyeglasses

If you're looking for something on the more tailored end, we have our Fossil Trey Eyeglasses. They are semi-rimless and feature a rectangular metal frame. Available in Gunmetal, they are also designed with an extreme level of comfort as they feature adjustable nose pads.
These are a few selections from our elite collection. Feel free to browse our collection and look at more of our exclusive styles, designed to bring an impeccable level of taste and style to the lives of everyday men.
If you need more information about the styles mentioned, or have any additional questions, our experienced customer service representatives are willing to help you online or by phone to get you access to our new Fossil Collection.
Inquire online or simply give us a call–we're happy to assist you.
About Us:
Rx Safety is an American manufacturer of affordable prescription safety glasses and performance eyewear. A family-owned and operated business, with a state-of-the-art digital ophthalmic lab and the online store providing affordable, top-of-the-line prescription safety glasses, sunglasses and performance eyewear on the market. All the safety glasses always meet or exceed the ANSI Z87+ standards for high impact, to be safe and secure while working in any kind of hazardous environment. Besides standard safety glasses, we offer a broad selection of prescription shooting and tactical glasses, prescription youth sports glasses, fishing and motorcycle glasses designed and tested to meet our high standards. As an authorized distributor of Wiley X, Bobster, ESS, and BodySpecs, Rx-Safety.com offers a full line of prescription safety glasses straight from the manufacturer at wholesale prices. Feel free to call at 732-356-1493 or email at service@rx-safety.com.
Like us: https://www.facebook.com/RxSafety/
Follow us: https://www.instagram.com/rx_safety/
Subscribe us: https://www.youtube.com/user/RXSafetyVideos/
Retweet us: https://twitter.com/RXSafetyEyewear/
Contact Detail:
Company Name: RX Safety Glasses
Contact Person: Ryan Phillips
Email: Send Email
Address: 123 Lincoln Blvd, Middlesex
State: NJ 08846
Country: United States
Website Url: https://rx-safety.com/


Source: www.PRExhibition.com