November 14, 2021 – Delafield: Life Photo has announced a fun new product that's perfect for teens who love selfies. The 2022 "Teen Selfie Planners" helps teens stay organized while showcasing their favorite photos. Teens can customize their planner with their favorite images uploaded straight from their phone camera and printed onto premium sustainable paper. Once the year is complete, teens can still treasure their keepsake selfies and keep it as a record of their youthful fun.
If you're searching for a special holiday gift for a teen, the 2022 Teen Selfie Girls Planners promises to be both useful and entertaining. The planner features 80# bright white sustainable paper that's bound with an aluminum coil. Ideal for note taking, journaling, and scheduling, the planner will keep your teen organized at home or school. The photos allow them to personalize their planner with their favorite selfies of themselves, family, friends, and pets.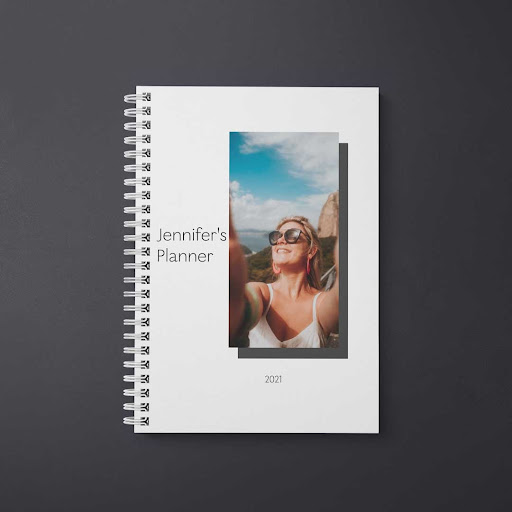 The 2022 Teen Selfie Planners measure 7 x 9 inches and feature 52 weekly planner pages. That leaves room for a lot of photos, but we're guessing your teen will have a lot of selfies to choose from. Part of the fun is selecting the images to adorn this easy-to-carry planner. In addition to the images, there is also space for adding captions. Teens can exert their creativity to design a selfie planner that reflects their favorite moments with friends and family.
In the planner's photo space, teens can upload 1-3 photos per page. They can devote a page to their day at the beach, their winning volleyball game, their Halloween selfies, and so much more. This is the must-have teen gift of the holiday season. If you have several teens to shop for, you can give each of them a new selfie planner. Then, let them have fun comparing and contrasting each other's designs.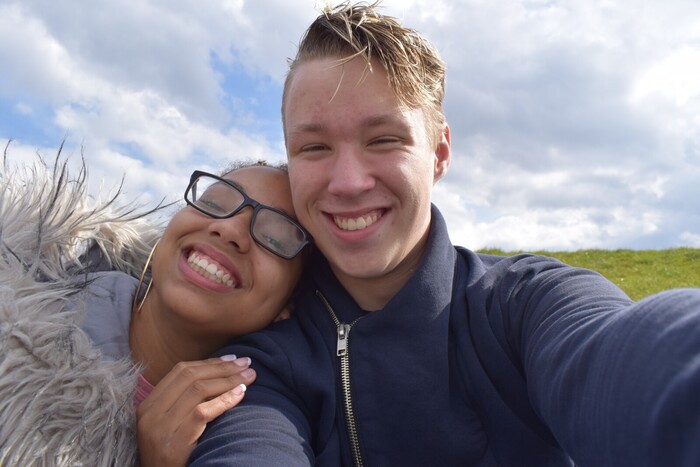 Personalized student planners are a great 2022 gift idea. You can design a planner for your teen using captivating images you know they'll love. Make a senior's last high school year even more special when you create a custom planner that brims with their photos as well as photos of their friends and favorite things to do. These planners help teens commemorate a unique time in their lives.
Photo and selfie fun aside, the planner helps teens organize all of their activities in one convenient place. They can keep track of important tests, study dates, sports games, TV show airings, appointments, and so much more. There is also room for teens to journal or add important notes to remember.
If you're shopping for the holidays, the 2022 Teen Selfies Planners from Life Photo promises to be the hit gift of the year. It's so fun that you might even want to gift it to your favorite 40-something! After all, you can customize these planners with any images from your smartphone camera. Upload photos of your cats, the dog, the garden, your partner, your kids, and much more.
Life Photo is currently offering the 2022 Teen Selfies Planners. Order now to ensure it arrives in time for the holidays. Each selfie girl planner features a cover made with 18pt. premium white photo cover. You can design the photo cover with the perfect selfie pose. Feature a photo of your teen or any image from your camera. Creating the planner promises lots of laughter and smiles.
Keep the selfie smiles coming with this inspiring Teen Selfie Planner. Your teen won't want the year to end! But when it does, you can look forward to the 2023 planner edition! These selfie planners are the season's must-have teen buy. Order your teen's selfie planner today.
Interested in selfie planners? Feel free to Email at info@lifephoto.com or call at 1-888-202-5472 for further discussion.
About LifePhoto: Lifephoto.com, an online digital photo gift store and photo sharing site is renowned as the Original photo day planner, photo day plan providers that are recommended by most of the people all the time. Lifephoto's photo sharing site is designed to give customers a great experience as they use their photos to create unique gifts.
Like us: https://www.facebook.com/lifephotodotcom/
Follow us: https://www.instagram.com/lifephotoplanners
Retweet us: https://twitter.com/photoprint
Subscribe us: https://www.youtube.com/user/Lifephotodotcom
Contact Detail:
Company Name: Life Photo
Contact Person: Media Relations
Email: Send Email
Phone No: +1-888-202-5472
Address: 3215 Golf Road #137,
City: Delafield
State: WI. 53018
Country: United States
Website Url: https://lifephoto.com


Source: www.PRExhibition.com