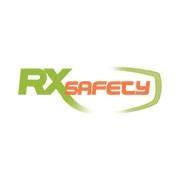 11/14/2021 – Middlesex, NJ: RX Safety is a leading manufacturer and online store of prescription safety glasses. In other words, they have a wealth of customers who need prescription safety glasses. Therefore, RX Safety also has a large demographic of customers that work in outdoor segments or segments where they go through frequent lighting changes such as a lab. These customers require prescription safety sunglasses. RX Safety prescription safety sunglasses collection is one of the most in-depth collections we carry. With RX Safety prescription safety sunglasses, these customers are given the perfect protection in any sunny segment. This includes athletics, hunting, military, and more. The benefit of shopping for safety sunglasses at RX-Safety, is that almost all of our sunglasses can have your prescription easily added to them. Their prescription adding process is simple and has a quick turnaround time.
Many of our customers at RX-Safety require prescription safety sunglasses for work and sport. We cater to a wide customer base such as military personnel, athletes, hunters, and more. All of these segments require optimal UV protection from the sun's rays and professional level protection. Whether you spend the majority of your day outside or just want extra protection for those infrequent times that you spend outdoors, our sunglasses may be the best choice for you.
At RX-Safety, they believe in not only providing the most protective glasses, but also providing sunglasses that our customers love to wear. This means incorporating the ability to work in their own style with fashionable frames. We're happy to say that our line of prescription safety sunglasses is highly protective, stylish, and versatile. Our competent RX-Safety team works hard to ensure that our safety sunglasses are stylish and on trend so that our customers feel good wearing them. Read on to discover some of our favorite picks from the 2021 prescription safety sunglasses collection!
Wiley X Twisted

Talk about customization options! The Wiley X Twisted safety sunglasses come in eight different frame and lens color combos. They are sporty, modern, and a great unisex option for all customers. This frame meets ANSI Z87 safety standards and is the perfect balance of comfort and safety. Also, it is easily customizable with your prescription and various lens coatings and treatment options.
Oakley Standard Issue Drop Point Glasses

Are you looking for safety sunglasses and are a big fan of Oakley? Check out the Oakley Standard Issue Drop Point Safety Sunglasses. This tough and built to last pair of frames withstands all elements. This pair of sunglasses is high-quality material. Also, it exceeds industry impact standards. This makes these glasses perfect for those who work in hazardous segments and are always on the go. These safety sunglasses are ANSI rated. You are also able to have your prescription and any customization options added to them. You can add Prizm™ Technology lenses to maximize your vision and bring out fine details while you work throughout the day. These safety sunglasses provide maximum comfort, protection, and visibility.
Smith Optics Rebound

Are you looking for a luxury, high-ending looking and feeling safety sunglasses? Look no further than the Smith Optics Rebound Elite. The Smith Optics Rebound is a premium Italian-made frame that's been created and tested for epic tactical adventures. This sleek, high-end frame is designed for those outside participating in shooting sports and any tactical environment. However, the Rebound frame is also perfect for any other outdoor activity. Additionally, these 8 bases, large-fitting frames are for the sportsman who needs extra coverage for long days out in the sun. These safety sunglasses can have your prescription added to them for added comfort and visibility.About Us:
Rx Safety is an American manufacturer of affordable prescription safety glasses and performance eyewear. A family-owned and operated business, with a state-of-the-art digital ophthalmic lab and the online store providing affordable, top-of-the-line prescription safety glasses, sunglasses and performance eyewear on the market. All the safety glasses always meet or exceed the ANSI Z87+ standards for high impact, to be safe and secure while working in any kind of hazardous environment. Besides standard safety glasses, we offer a broad selection of prescription shooting and tactical glasses, prescription youth sports glasses, fishing and motorcycle glasses designed and tested to meet our high standards. As an authorized distributor of Wiley X, Bobster, ESS, and BodySpecs, Rx-Safety.com offers a full line of prescription safety glasses straight from the manufacturer at wholesale prices. Feel free to call at 732-356-1493 or email at service@rx-safety.com.
Like us: https://www.facebook.com/RxSafety/
Follow us: https://www.instagram.com/rx_safety/
Subscribe us: https://www.youtube.com/user/RXSafetyVideos/
Retweet us: https://twitter.com/RXSafetyEyewear/
Contact Detail:
Company Name: RX Safety Glasses
Contact Person: Ryan Phillips
Email: Send Email
Address: 123 Lincoln Blvd, Middlesex
State: NJ 08846
Country: United States
Website Url: https://rx-safety.com/


Source: www.PRExhibition.com